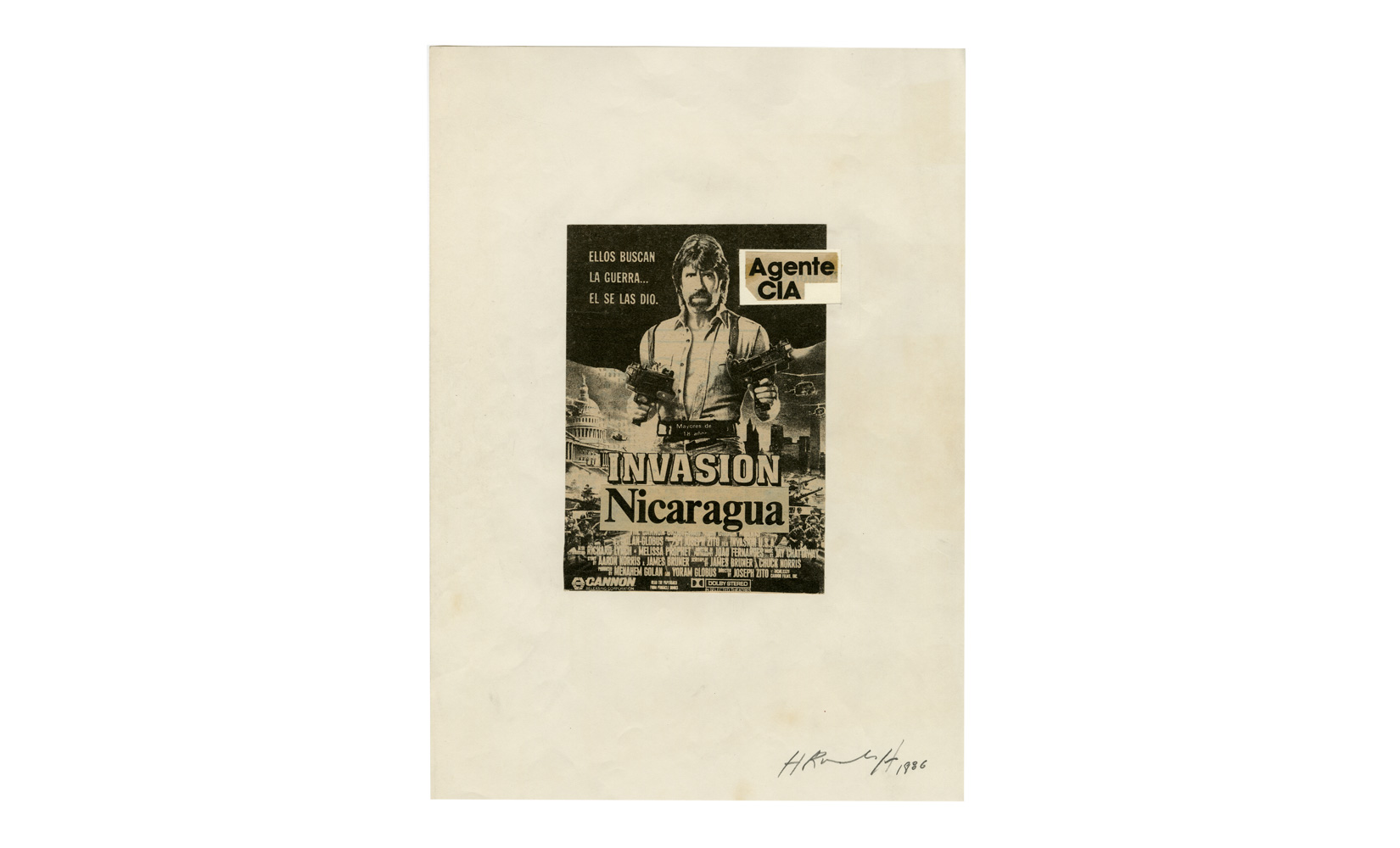 Herbert Rodriguez
Peru
Born in 1959 in Lima, Peru.
Herbert Rodríguez studied fine art at the Pontificia Universidad Católica in Lima from 1979 to 1981. He joined the E.P.S. Huayco workshop, active from 1979 to 1981 during the transition to a new democratic regime in the country, as well as the Artistas Visuales Asociados collective in 1982, and at the end of 1984, the Las Bestias group, participating in the underground culture movement. Using experimental techniques, these collectives drew inspiration from punk and Dadaist aesthetics, creating photomontages, collages, silkscreens, and assemblages. His work has been included in numerous solo and group exhibitions, in Peru and France.
Herbert Rodríguez's work is characterized by his critical attitude toward consumer society and the social injustices suffered in particular by urban populations coming from the Andes or the Amazon. His poignant collages address the bombardment of consumerist advertisements that lure indigenous peoples into adopting a modern lifestyle, which, according to the artist, will result in the homogenization and loss of their cultures. The artist places his experimental approach in the context of a sociological art, where the choice of poor materials and the technique of collage correspond to the artist's intention of making portable art easily disseminated in public space.