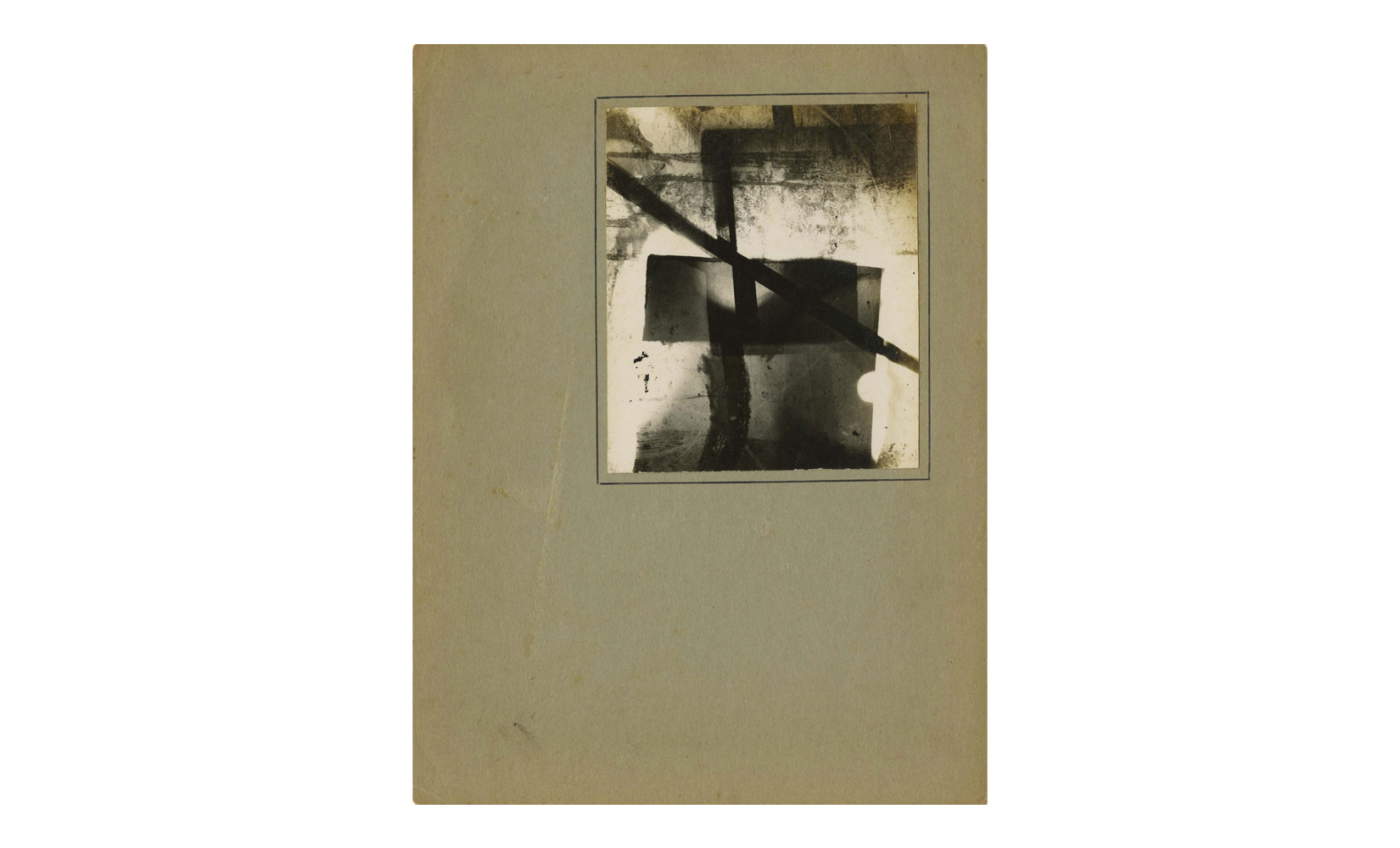 Raúl Martínez
Cuba
Probably influenced by Moholy-Nagy, sometime in the early 1950s, during his time in Chicago, Martínez produced some photograms, rather different, at first glance, from those of the Bauhaus master: the forms are more elongated and less curvy, extending toward points that evoke horns and crescents. The human body is no longer a reservoir of forms, becoming rather a silhouette that generates a tangle of intertwining lines, a silhouette that seems to belong to some fabulous abstract bestiary. Martínez's photograms recall the elongated figures of the bestiary of Wifredo Lam, applied to the forms of men's and women's bodies overwhelming the composition.
Born in 1927 in Ciego de Ávila, Cuba. Died in 1995 in La Havana, Cuba.
Born into a family of modest means in Ciego de Ávila, halfway between Havana and Santiago de Cuba, Raúl Martínez began his art studies at a young age in the Cuban capital. He continued them in Chicago at the Institute of Design, founded in 1937 by László Moholy-Nagy. Martínez returned to Havana in 1953 and began to exhibit his work, created in an abstract expressionist vein, with the group Los Once ('The Eleven'). In 1966 he abandoned painting for graphic design, having been appointed art editor, in 1961, of the magazine Lunes de Revolución. In 1967 he produced Listen America, a quadriptych composed of sixteen portraits of Fidel Castro, arranged in four groups of four. Within the framework of lines and columns, against a background of wavy strips of color, Castro speaks into a row of microphones, gesturing with his right hand. There are small variations from one portrait to another. Numerous works in the same spirit would follow. Martínez became the exponent of pop-art Cuban-style, placed at the service of the revolution. Later portraits, notably several of Che Guevara, would draw on the psychedelic style popular in the United States at the time.