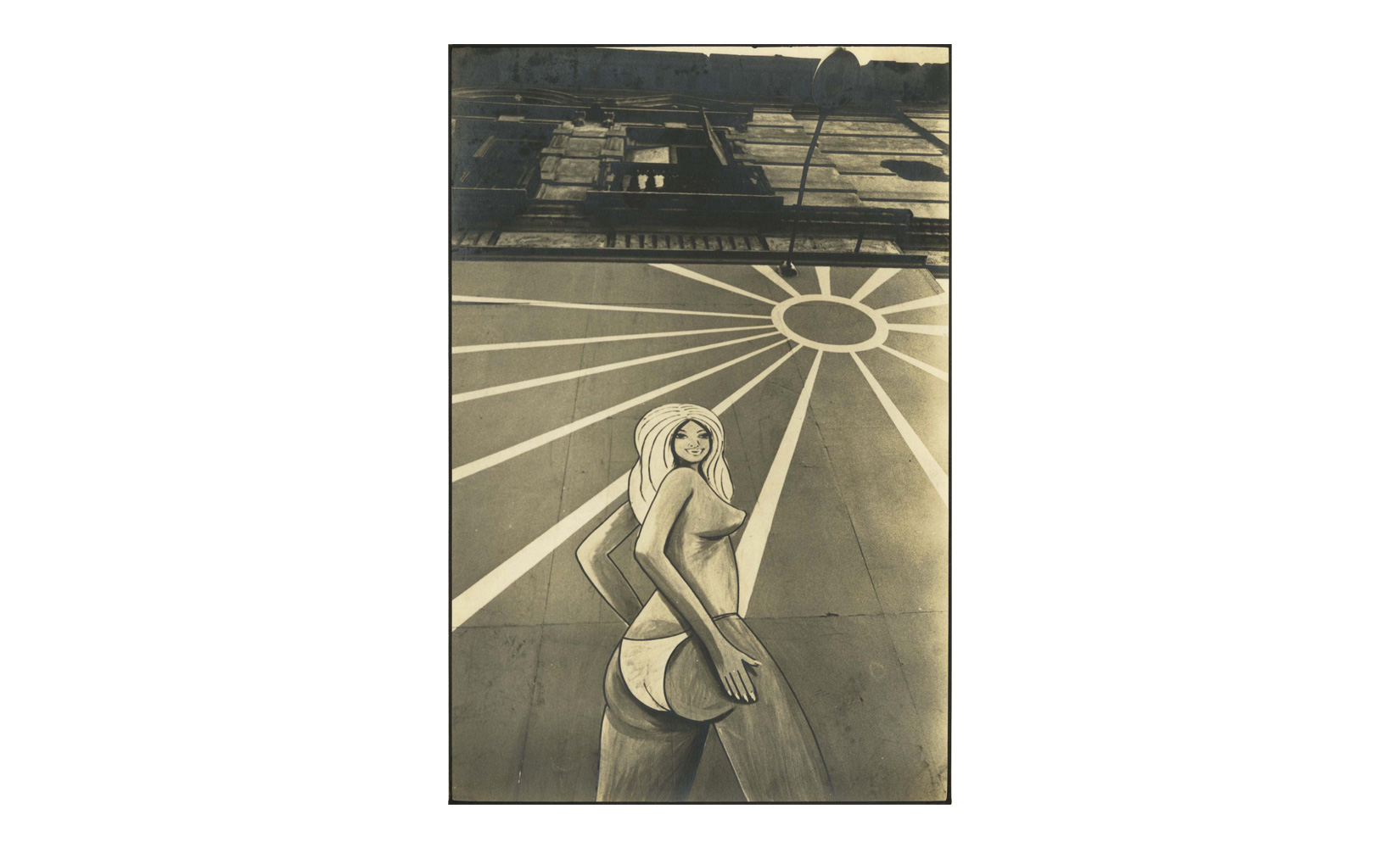 Ayrton de Magalhães
Brazil
Ayrton de Magalhães produced his first series of photographs, which portrayed prostitutes and transvestites in São Paulo, in 1975 and 1976. On the strip club posters, the girls look like characters out of heroic fantasy, illuminated by an imperial rising sun: breasts bared, nipples sometimes covered with pasties, boas, synthetic satin.
Born in 1954 in Brazil. Died in 2017 in Brazil.
Self-taught photographer, Ayrton de Magalhães started his career as a photojournalist in 1973. He has made use of different media and modes of expression in the course of an eclectic career: television, theater, and cinema, in addition to photography. He was chief photography editor of the São Paulo weekly Aqui and contributed to other newspapers and magazines, including Folha de São Paulo, l'Estado de São Paulo, Pasquim, Opinão, A Hora de o Povo, Última Hora, Notícias Populares, Fotoptica, Planeta, Iris, Veja, and Isto É. Magalhães worked as a still photographer in the motion picture industry, notably during the filming of Héctor Babenco's Pixote (1982) and the Kiss of the Spider Woman (1985).
In 2015 Magalhães earned a master's degree in social science from the Universidade Federal de Santa Catarina. His series of photographs entitled Travestis was part of the exhibition Hecho en Latinoamerica, held in Mexico City in 1978 on the occasion of the first Coloquio Latinoamericano de Fotografía. In 2017 he published Fantasias y Realidades: Fotografia Latinoamericana.